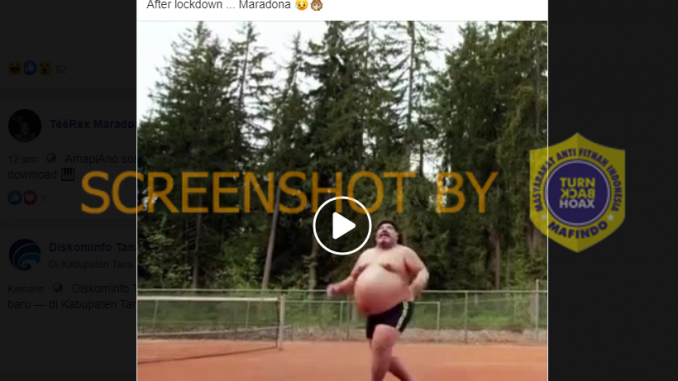 That video is a 2015 video and not Maradona. The man in the outstanding video is Argentine actor Roly Serrano in the footage of the film "Youth", an Italian comedy drama film by Italian director Paolo Sorrentino that portrays the figure of 'Maradona' obesity.
Actor Roly Serrano also briefly displayed a picture of him playing Maradona on his Instagram account on Thursday, October 24, 2019.
Roly also added a caption to his photo "#tbt interpretando a @maradona en la película Italiana, Juventud de @paolosorrentino_real".

As is known, "tbt" is an abbreviation of Throwback Thursday. This hashtag is usually used on Thursday, by uploading some past photos.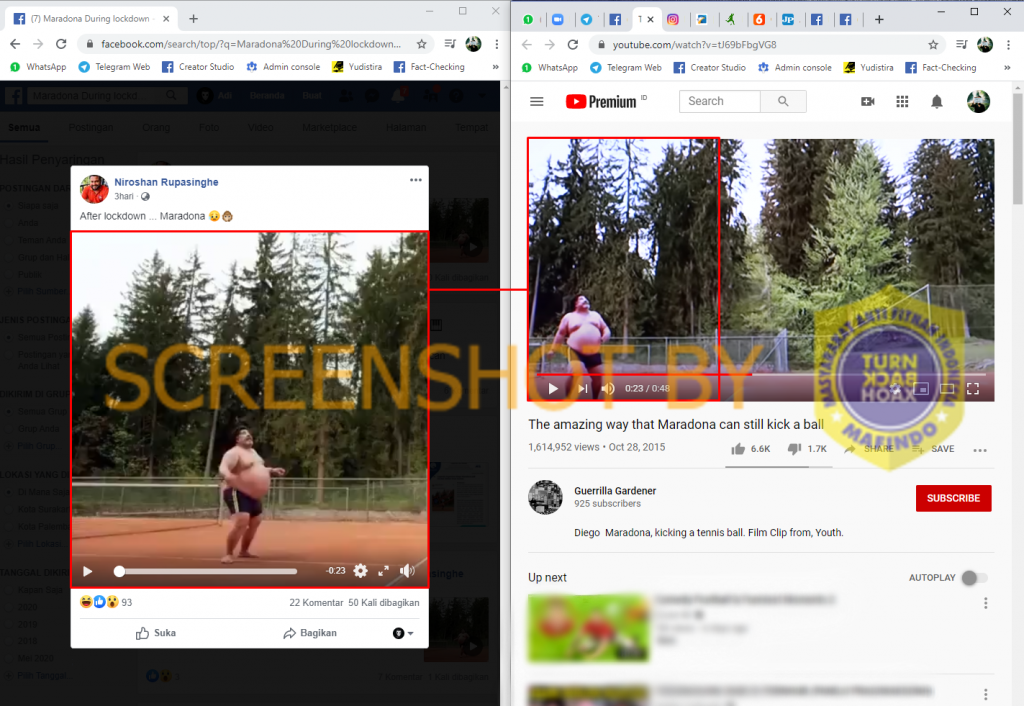 (English version of [SALAH] Video "Setelah lockdown … Maradona"
– Google Translate : https://bit.ly/2XIDK2X)