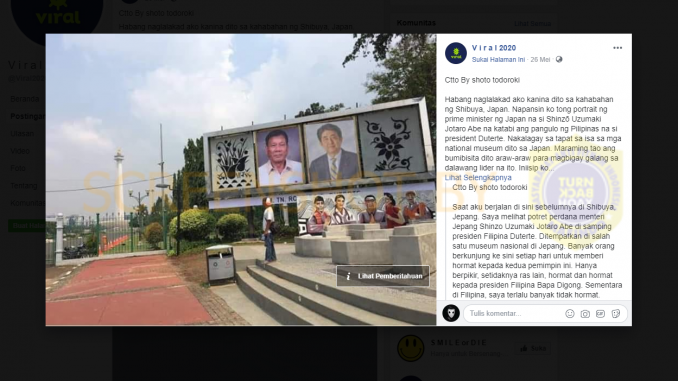 Photo edited. The original photo is a photo of Indonesian President Jokowi Widodo and Philippine President Rodrigo Duterte juxtaposed and displayed large at the entrance to the National Monument (Monas), Central Jakarta in 2016 as a speech for Duterte's visit to Indonesia.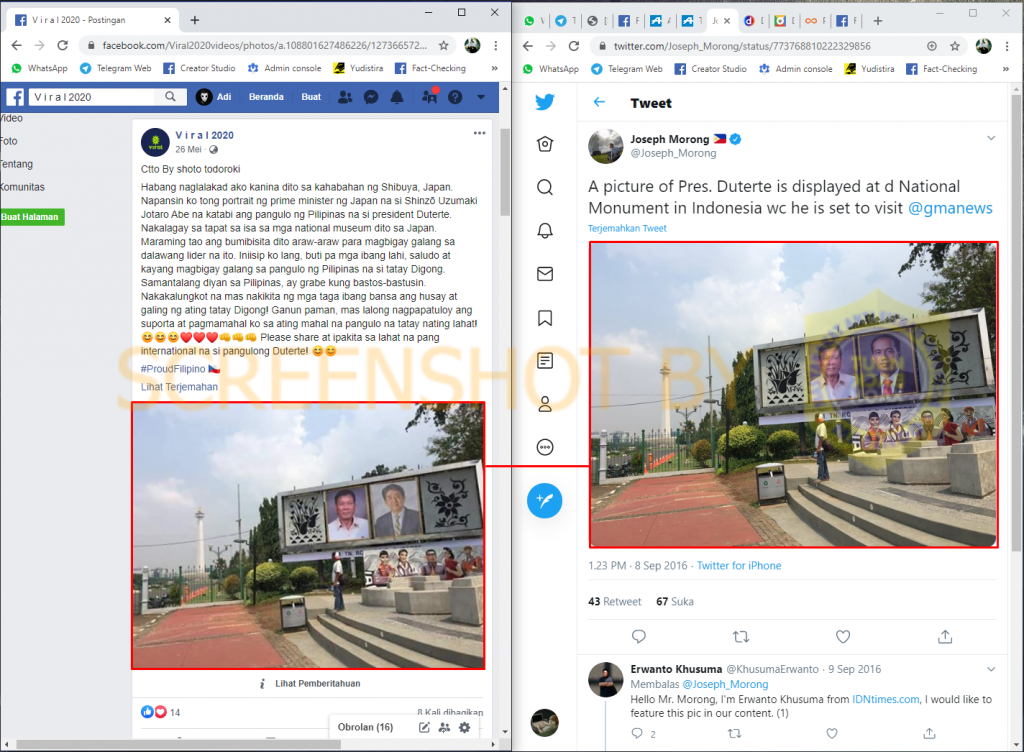 Original photos, one of which was uploaded by Joseph Morong's Twitter account, GMA News Reporter on September 8, 2016 with the narration as follows:
"A picture of Pres. Duterte is displayed at the National Monument in Indonesia, wc he is set to visit"
Quoted from detik.com, using a Philippine presidential plane, Duterte arrived at Halim Perdanakusuma Airport, East Jakarta, Thursday (8/9/2016) night. From the video uploaded on the Philippine government's Facebook account, Presidential Communications (Government of the Philippines), the Menkum HAM Yasonna Laoly welcomed Duterte and his entourage.
Philippine President Rodrigo Duterte began his first state visit by visiting the Filipino community (Pinoy) in Indonesia. Duterte's meeting with the Pinoy community is held at the Shangrilla Hotel. Reported by local Philippine media, GMA News, Friday (9/9/2016), after the meeting, Duterte is scheduled to be officially accepted by President Joko Widodo (Jokowi) in the afternoon.
(English version of [SALAH] Foto "Perdana Menteri Shinzo Abe disamping Presiden Filipina Duterte di museum nasional di Jepang" – Google Translate : https://bit.ly/3duzxFk)