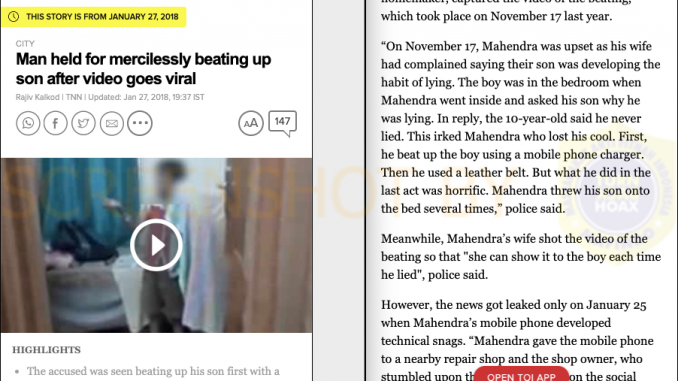 Happened in November 2017 in Bangalore (India). Mahendra, the victim's father, arrested several months later by the police.
More @ EXPLANATION and REFERENCE section.
======
CATEGORY
Clarification.
======
SOURCE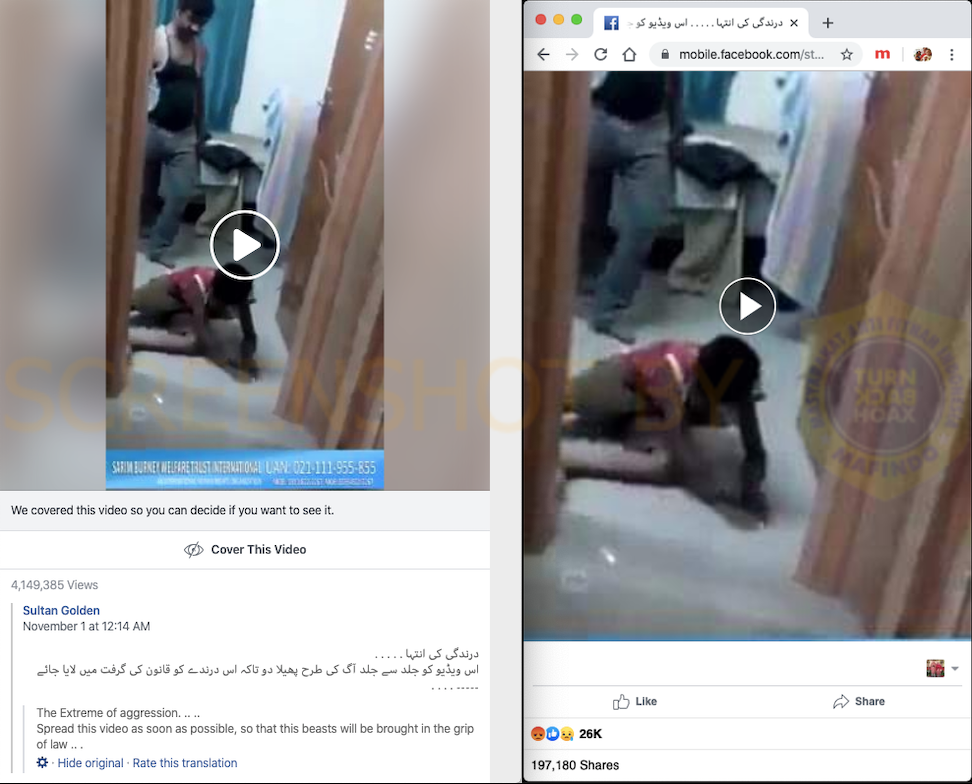 http://bit.ly/32fWjKL post by "Sultan Golden" Facebook account (facebook.com/profile.php?id=100006585931588), shared 197,180 times when screenshot was taken.
(Backup archive is not possible due to Facebook covered the video).
======
NARRATIVE
درندگی کی انتہا . . . . ."
اس ویڈیو کو جلد سے جلد آگ کی طرح پھیلا دو تاکہ اس درندے کو قانون کی گرفت میں لایا جائے ۔۔۔۔۔ . . . .
Facebook translate: "The Extreme of aggression. .. ..
Spread this video as soon as possible, so that this beasts will be brought in the grip of law .. ."
======
EXPLANATION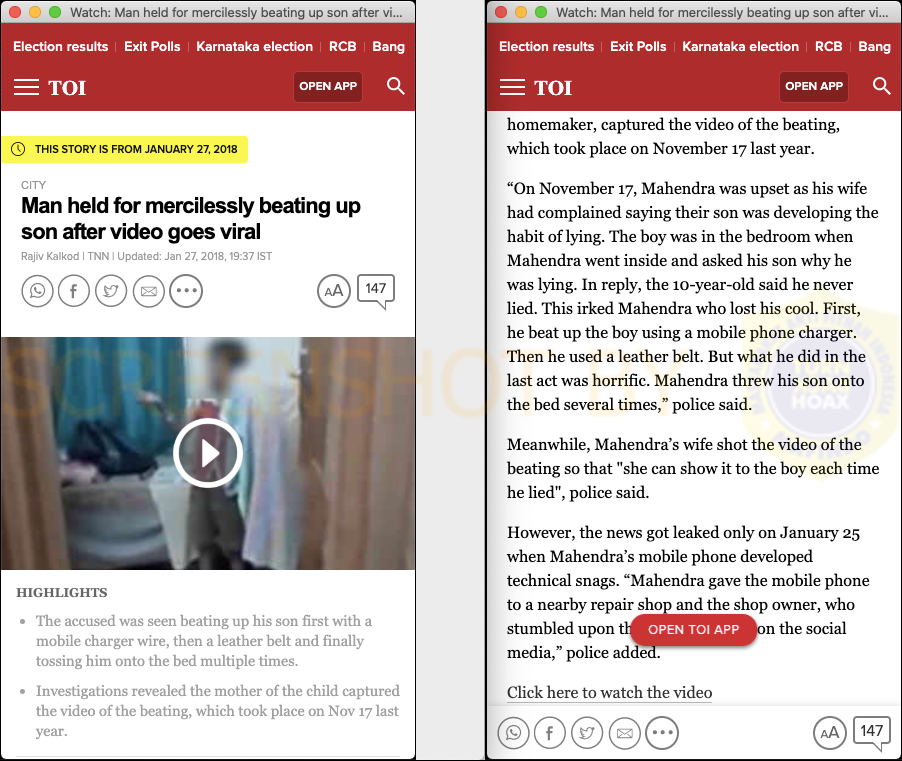 (1) the Times of India: "… BENGALURU: A man who appears no less than a demon to his 10-year-old son has been arrested soon after a video showing him mercilessly beating him up went viral. …"
More @ http://bit.ly/2WGxMxn / http://bit.ly/2r5UeUG (backup archive).
---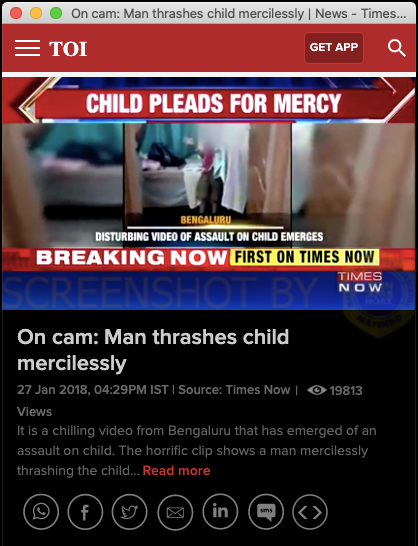 (2) the Times of India: "On cam: Man thrashes child mercilessly
27 Jan 2018, 04:29PM IST | Source: Times Now
It is a chilling video from Bengaluru that has emerged of an assault on child. The horrific clip shows a man mercilessly thrashing the child as he continuously cries for help."
Video @ http://bit.ly/2WJxi9E / http://bit.ly/2r5UeUG (backup archive).
======
REFERENCE
(1) the News Minute: "… "The man has seen this video and he informed us today. We have brought in the parents for questioning. The boy is fine now and has not sustained any injuries," a police official at Kengeri Police Station said. …"
More @ http://bit.ly/34yBDPN / http://archive.md/X3jx8 (backup archive).
---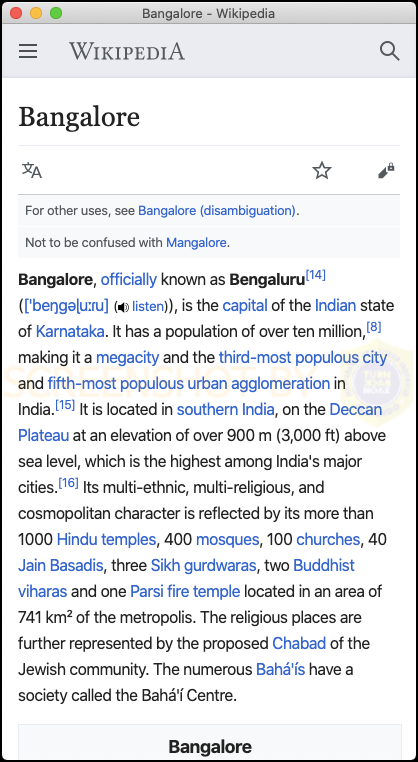 (2) Wikipedia: "Bangalore, officially known as Bengaluru[14] ([ˈbeŋɡəɭuːɾu] (About this soundlisten)), is the capital of the Indian state of Karnataka. It has a population of over ten million,[8] making it a megacity and the third-most populous city and fifth-most populous urban agglomeration in India.[15] It is located in southern India, on the Deccan Plateau at an elevation of over 900 m (3,000 ft) above sea level, which is the highest among India's major cities.[16] Its multi-ethnic, multi-religious, and cosmopolitan character is reflected by its more than 1000 Hindu temples, 400 mosques, 100 churches, 40 Jain Basadis, three Sikh gurdwaras, two Buddhist viharas and one Parsi fire temple located in an area of 741 km² of the metropolis. The religious places are further represented by the proposed Chabad of the Jewish community. The numerous Bahá'ís have a society called the Bahá'í Centre."
More @ http://bit.ly/34tUXO0.
---
(3) Google Maps: "Bengaluru
ಬೆಂಗಳೂರು
Karnataka
India …"
More @ http://bit.ly/2WJjf43.
---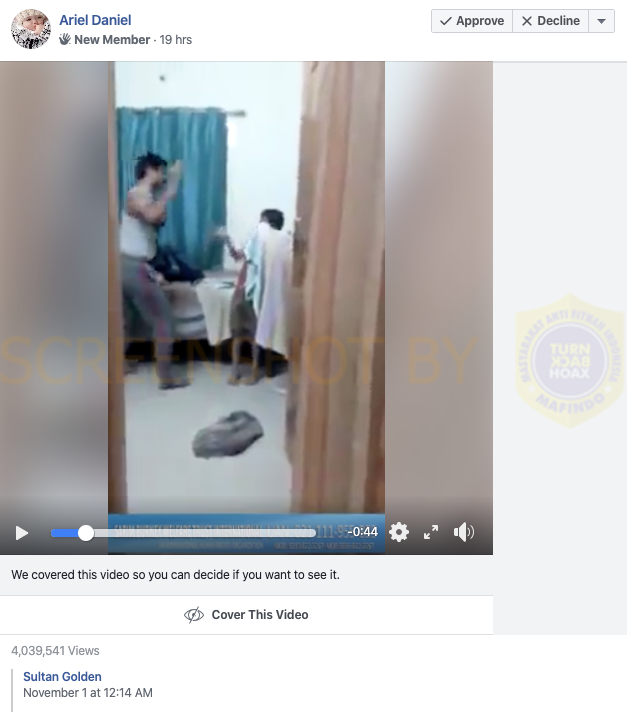 (4) Post request by one of Anti Hoax Slander and Sedition (Forum Anti Fitnah Hasut dan Hoax, FAFHH) member.
======
Source: http://bit.ly/2NgdTK9, also published in English due to SOURCE is from outside Indonesia.