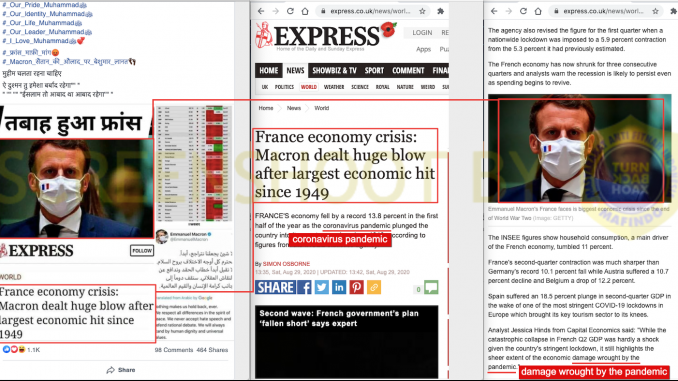 Caused by the lock down policy that has been implemented since mid-March 2020, NOT because of boycott of French products.
–
(English version of "[SALAH] Krisis Ekonomi di Perancis Disebabkan oleh Pemboikotan Produk Perancis" https://bit.ly/38o5UG0).
======
Ummat-e-Nabi.com FB account, which was uploaded on October 28, 2020, by uploading three screenshots, one of which is from the Express article entitled "France economy crisis: Macron economic hit since 1949" and screenshots of the stock index indicator French companies are declining. The FB account spreads information that France is experiencing an economic crisis because many French products have been boycotted as a symbol of protest against the French government. The post has been reshared 464 times. In addition, there were 1,100 likes, followed by 98 people who commented.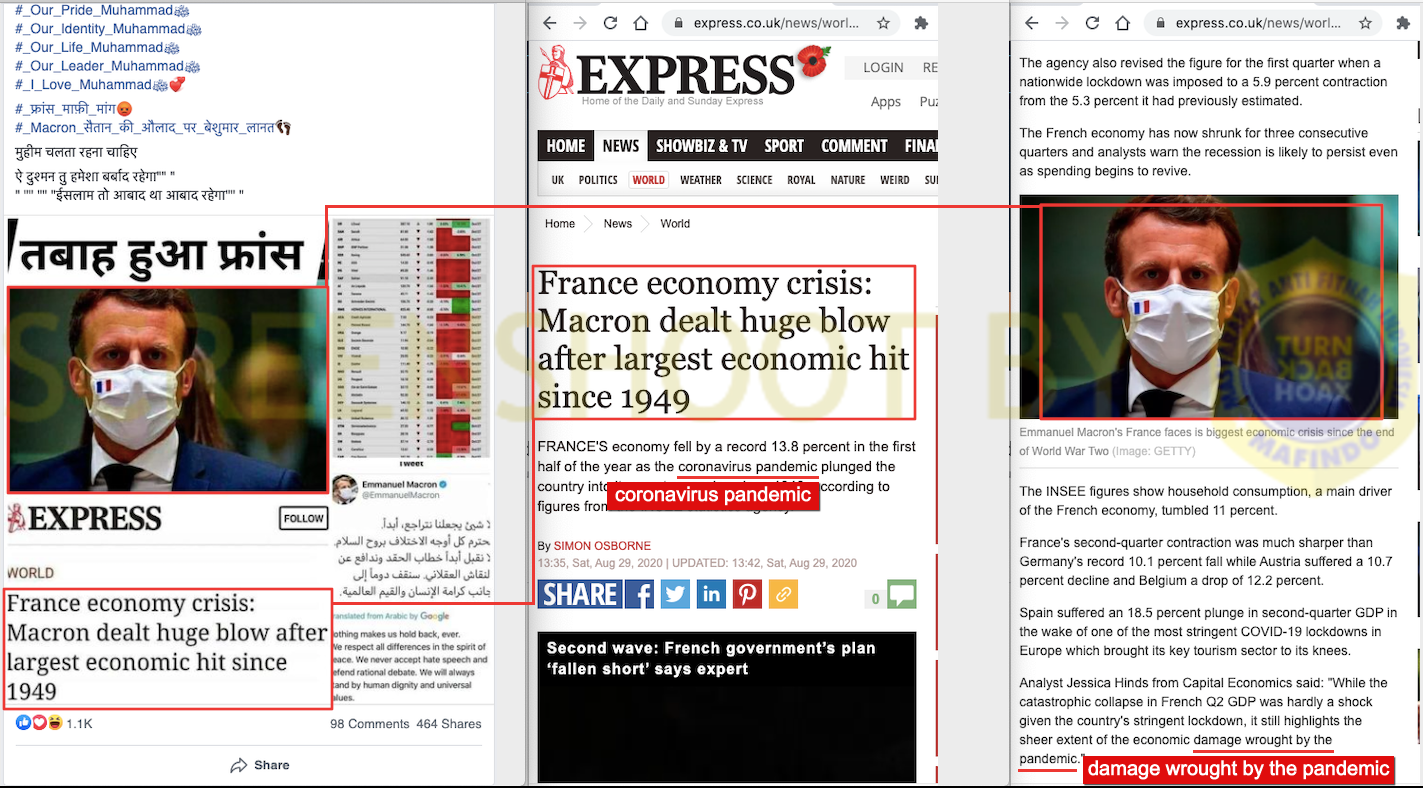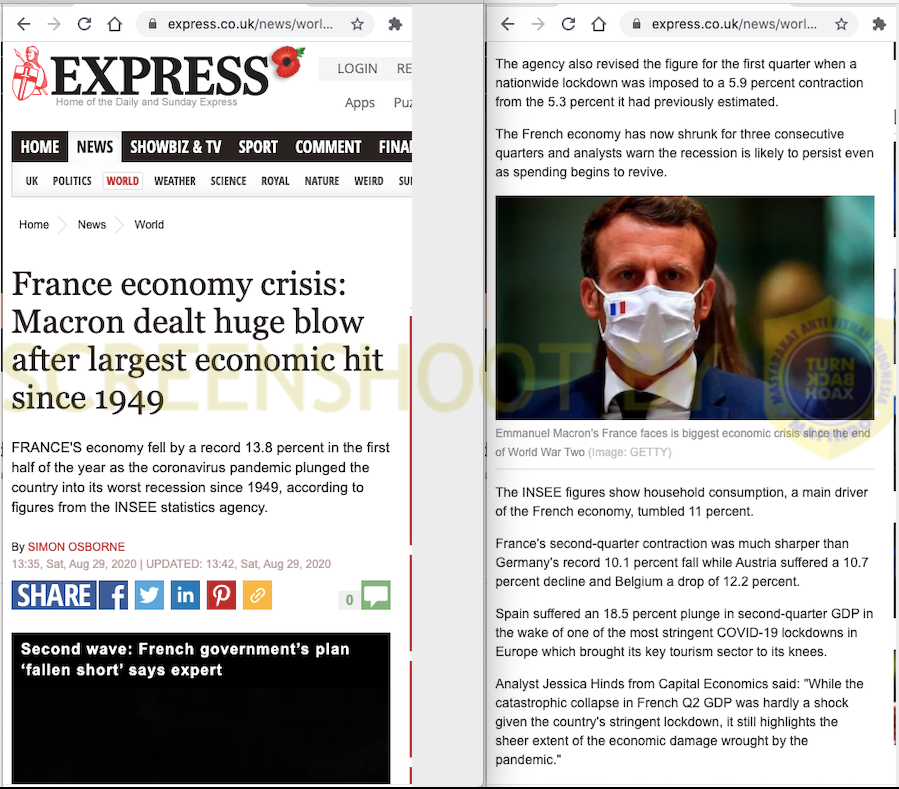 Based on the results of further investigation, the article from the Express news portal used as a narrative by Ummat-e-Nabi.com was an article published on August 29, 2020, while the boycott of French products took place in October 2020. The article also explained that the economic crisis France was caused by the lock down policy that was implemented since mid-March 2020.
"GDP development declined in the first half of 2020 due to the suspension of activities deemed non-essential, in the context of lock down implementation which was carried out between mid-March and early May." said the INSEE statistical agency published on the Express news portal on August 29, 2020.
In addition, as reported by website investing.com, the French stock market index CAC 40 fell by 3.37% as a result of the closure of shops in the food, medicine, gas, water and general financial sectors. This closure, according to an article in The New York Times, is an implementation of the second lock down policy which was re-imposed in France. Moreover, the presidential election of the United States, according to the website boomlive.in, was also a factor in the decline in the French stock market index.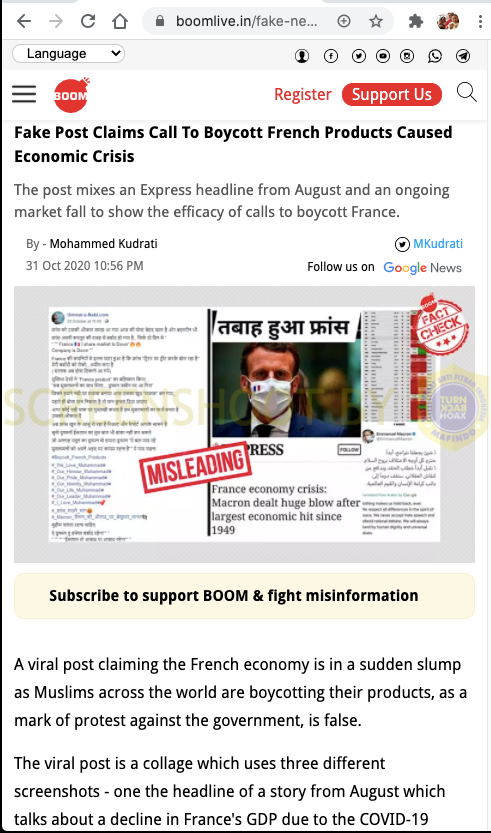 Similar information has also been posted on the boomlive.in website with the title of the article "Fake Post Claims to Boycott French Products Caused Economic Crisis" and categorizes it as false.
Thus, the statement written by Ummat-e-Nabi.com can be categorized as misleading content, because the account has provided false information about the causes of the economic crisis in France.
–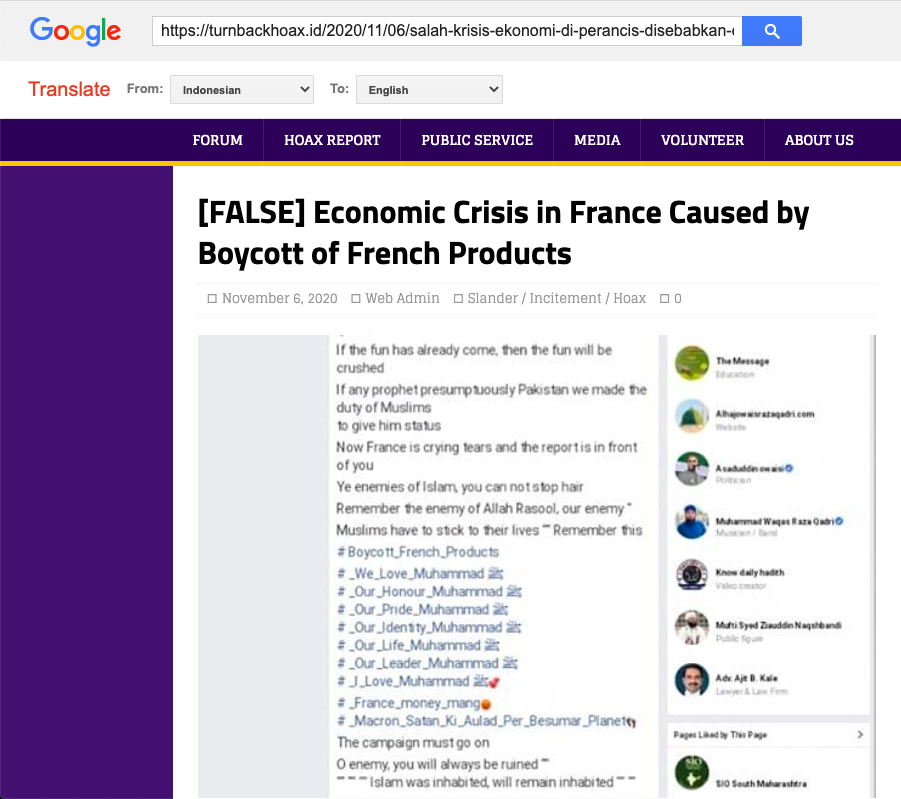 https://bit.ly/2GHlEZf (Google Translate).