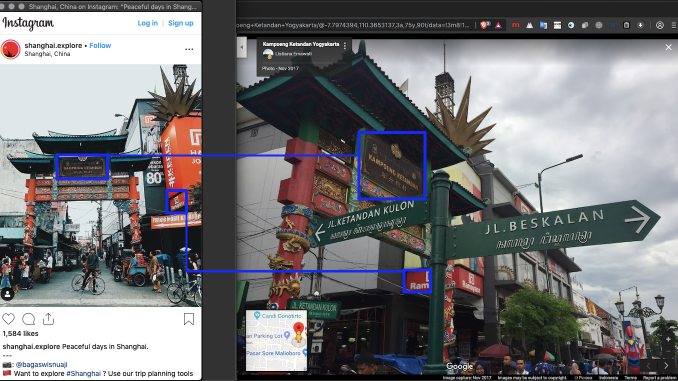 Not in Shanghai (China), the correct location of the photo is Kampoeng Ketandan, Yogyakarta, Indonesia. See EXPLANATION and REFERENCE section for more detail.
======
CATEGORY
False Context.
======
SOURCE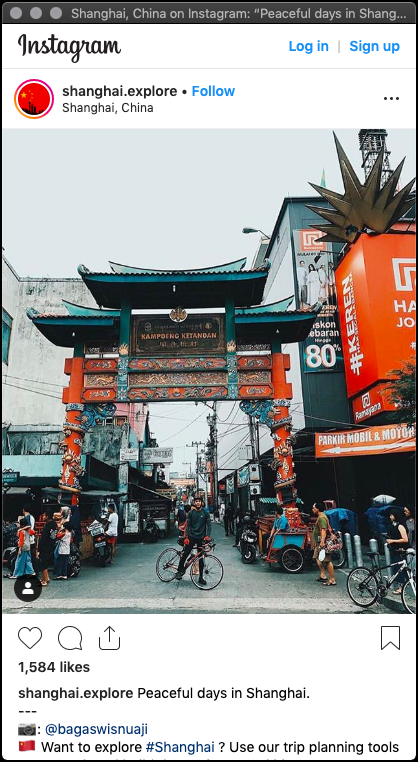 http://bit.ly/2XEbmwk, the "Shanghai, China" (instagram.com/shanghai.explore) account.
======
NARRATIVE
"Peaceful days in Shanghai.
📷: @bagaswisnuaji
🇨🇳 Want to explore #Shanghai ? Use our trip planning tools to research and build the perfect travel itinerary.
✬ Get the FREE app now. Link in bio!
✈ @tripscoutapp
#shanghai #inspiredbyshanghai #shanghailife #shanghainights #everydayshanghai #shanghaistreet #shanghaitravel #china #bestintravel #worldplaces #meettheworld #tripstagram #mytinyatlas #travelgram #nomad #adventure #backpacker #digitalnomad #trips #trip #tripscoutapp".
======
EXPLANATION
(1) http://bit.ly/2qYG8Rs, firsdraftnews.org: "FALSE CONTEXT
When genuine content is shared with false contextual information".
The SOURCE shared photo taken in Kampoeng Ketandan, Yogyakarta, Indonesia, without checking prior to resharing from the original source.
The SOURCE added incorrect narrative which has caused false premise of the photo location.
---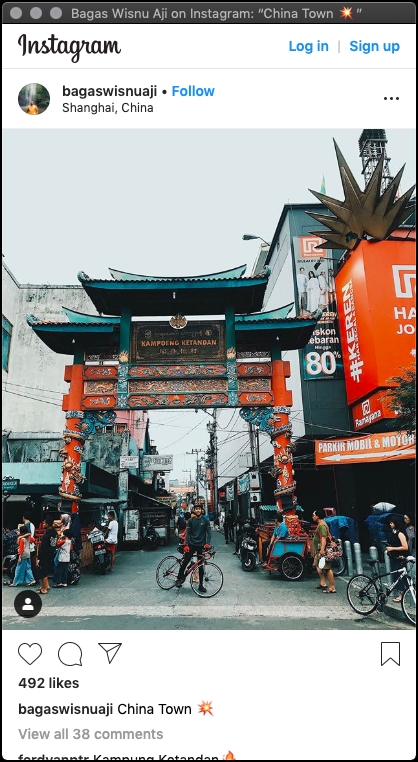 (2) http://bit.ly/2wMxGb5, source post shared by the SOURCE.
======
REFERENCE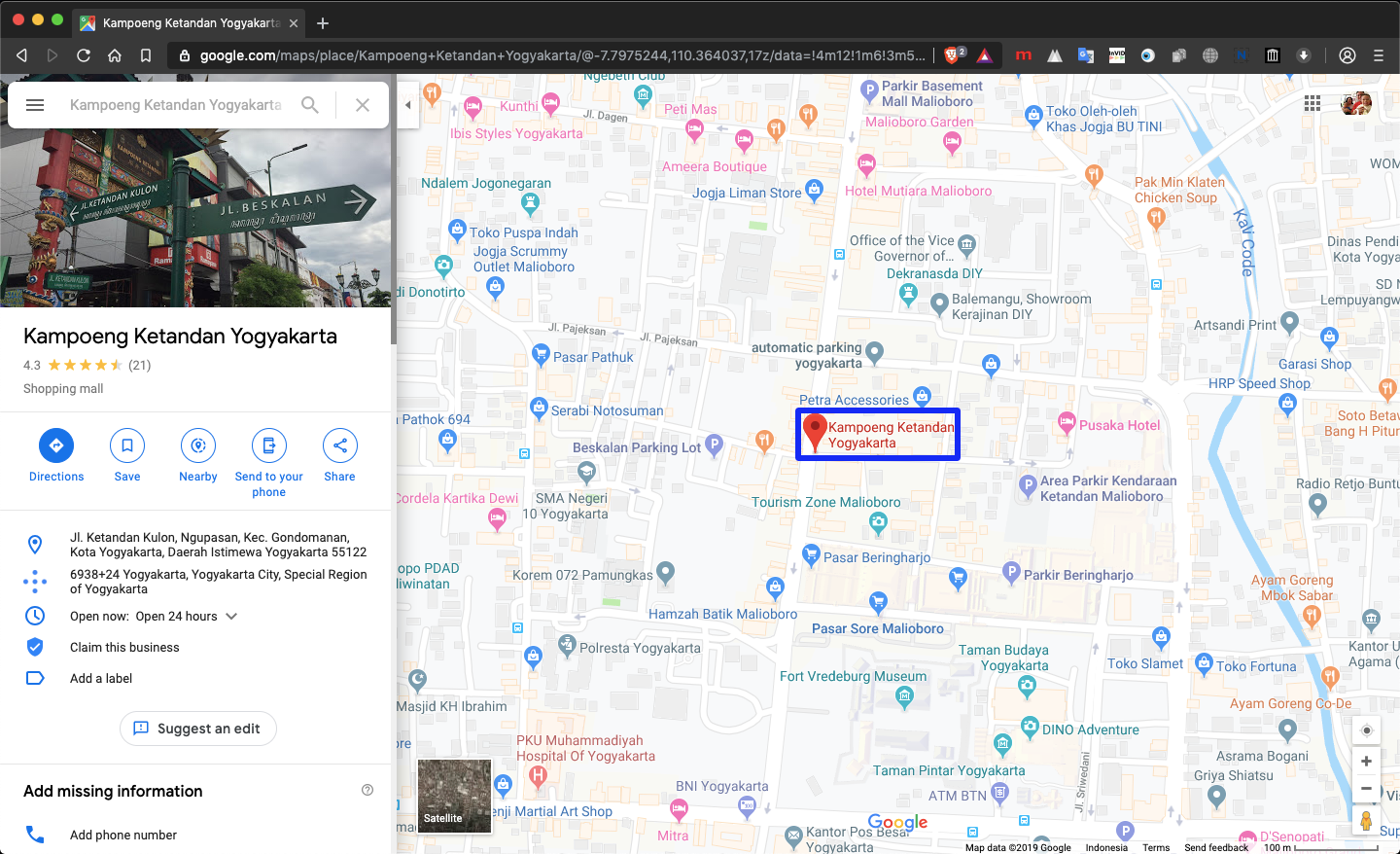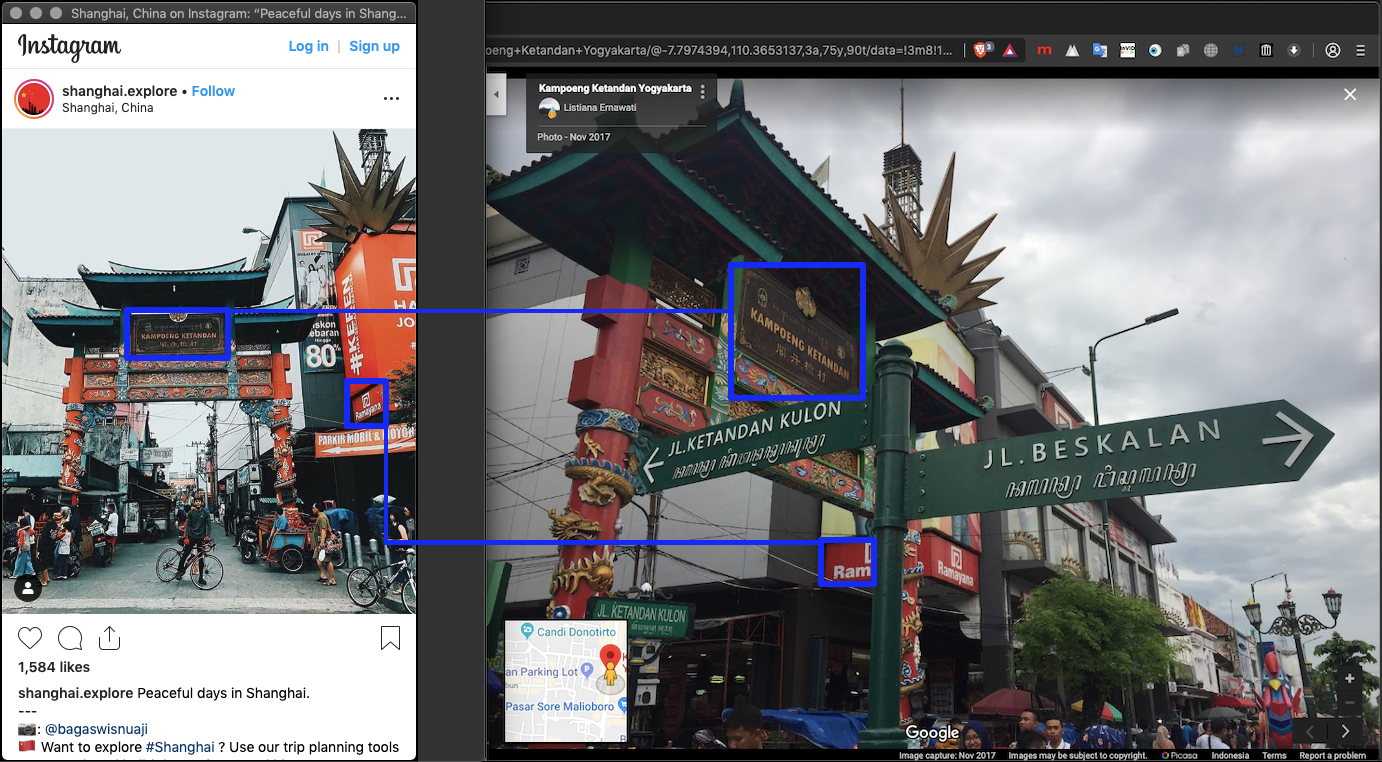 (1) http://bit.ly/2KeTpRY Google Maps: "Kampoeng Ketandan Yogyakarta
Jl. Ketandan Kulon, Ngupasan, Kec. Gondomanan, Kota Yogyakarta, Daerah Istimewa Yogyakarta 55122
6938+24 Yogyakarta, Yogyakarta City, Special Region of Yogyakarta".
---
(2) http://bit.ly/2WvcS2x Google Earth: "Ketandan China Town".
---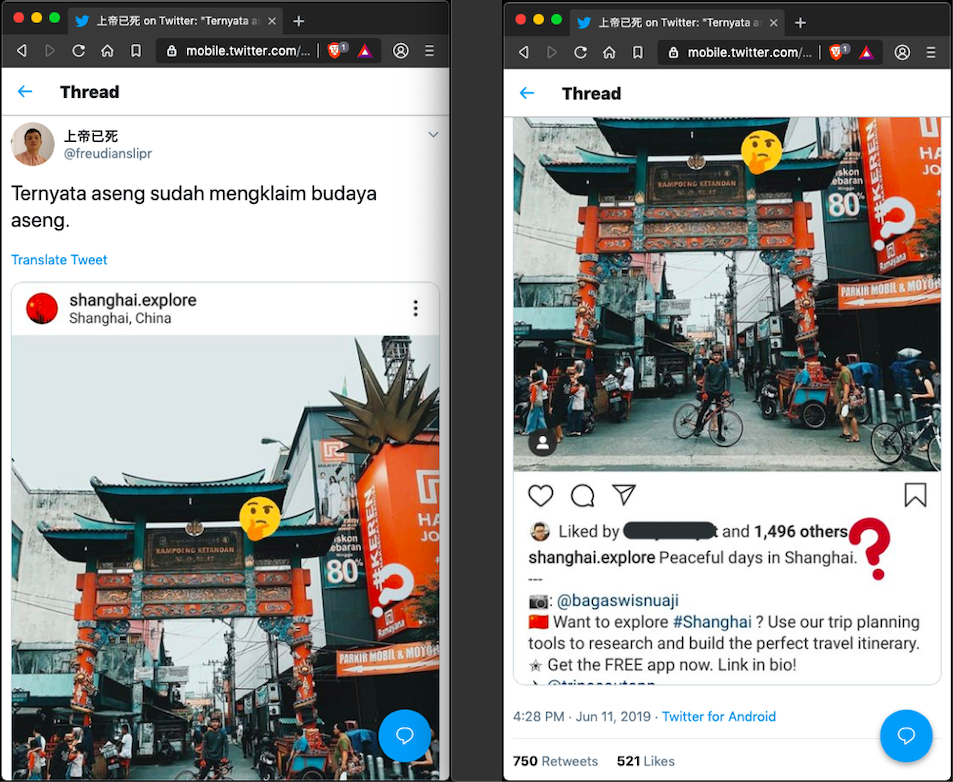 (3) http://bit.ly/2I8KgrL, tweet by "上帝已死" (twitter.com/freudianslipr) account.
======
NOTE
Also published in English due to SOURCE is using the language.